* * * MKCC Platinum Partners * * *
Known as " The Big Little Village" Mount Kisco's charm lies in the melding of small town spirit with big town commerce. The diversity of the Village of Mount Kisco is reflected in its business community offering a truly eclectic variety of interesting boutique shops, personal care and home services. A popular destination for its top notch restaurant scene, Mount Kisco eateries serve up a wide variety of delicious cultural cuisines and fresh brews daily. The area is Northern Westchester's center for premier healthcare and wellness services along with many accessible parks and green space areas.
SeptemberFest 2022 -Mount Kisco's Biggest Block Party
SEPTEMBERFEST 2022 – Fri. Sept. 16 -thru- Sun. Sept. 18
ACTIVITY SCHEDULE
FRIDAY 9/16
5pm- SeptemberFest Weekend opens with Carnival Rides, Food, Music 'til 11pm
The Consumer Energy Cooperative Incorporated /CECI Hospitality Tent welcomes all when visiting SeptemberFest's Eats & Ale Food Court which offers a wide variety of fresh menu choices by popular area food truck plus cold brews and wine. Parked and serving on SeptemberFest Weekend are:
Tipsy Taco Truck
Kisco Sweet & Treats
Exit 4 Food Hall
Mobile Pie
Crafty Cue BBQ
Crafty Fries
Wrappers Delight
Captain Lawrence Brewery
Leonard Park Wines & Spirits
Just Cannoli
Enjoy great free entertainment on the Mount Kisco Dental Group Stage all throughout 'Fest Weekend )
5pm-8pm - Captain Lawrence Beer Sampling
5:30pm- 6:30pm - Live jazz on the Promenade by Jazz On Main
6pm - Mount Kisco Dental Group presents:  Kevin Kane and the Grifters
7pm-8pm - Be a Social Media Star and Win $100! – Meet at the Chamber Tent on the Food Court to enter this fun one hour contest to post SeptemberFest images for the most shares. Hosted by What's In Westchester
7pm-10pm - D'Errico Jewelry presents SeptemberFest's Friday Night Block Party with live music by Jay Prince & Friends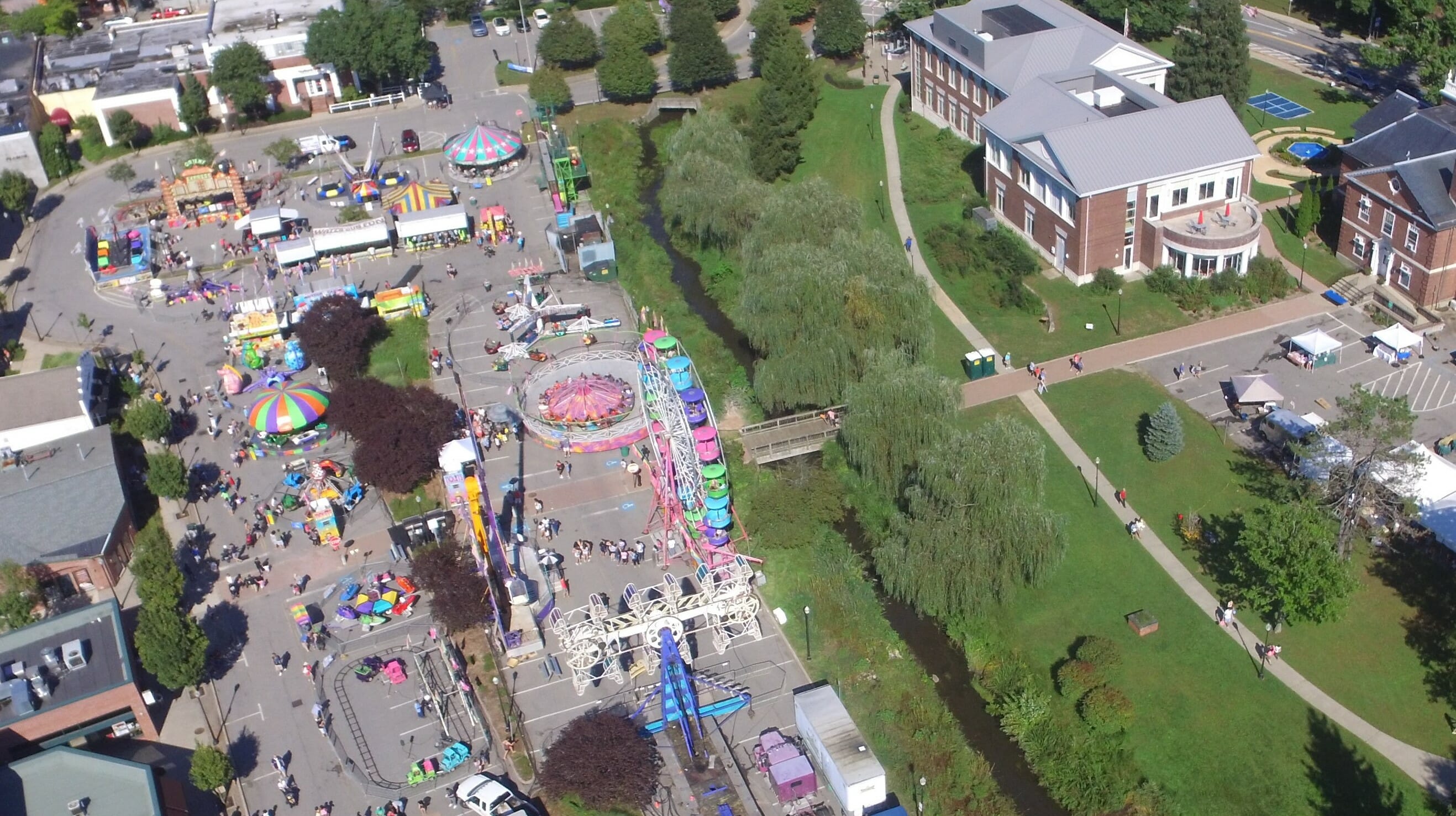 SATURDAY 9/17
11am -11pm-Full Day of Fun with Carnival Rides, Street Fair, Food Trucks, Beer, Wine and Entertainment!
Browse through SeptemberFest's Street Fair (11am-6pm) with over 60 vendors on South Moger Avenue and Cabana Alley on festival grounds near the food court.
View Westchester Model T Antique Cars on So. Moger Avenue near the Gazebo (11am-2pm)
Be sure to shop East Main Street for special deals and fun activities!
Free Jewelry Cleaning at D'Errico Jewelry & Face Painting for the kids
Real Honey Bee Hive with product demonstration at New York Dolls
Shop 'til you drop at New York Dolls' Raging Rack Sale
Sensational End of Summer Sale at Porch
Poetry Readings & Music at Curio Room
Collectable Cartoon Caricatures by Ava, the Living Cartoon at Mount Kisco Gold & Silver
11am-4pm - Emergency Services Community Outreach – meet 1st Responders to get an up close look at rescue vehicles and equipment that save lives – MKVFD, MKVAC, WCPD
Starting at 11am, the CECI Hospitality Tent is ready for diners visiting the food trucks throughout the day.
12pm-2pm - Fidelis Care NY presents WHUD Radio Live with Kacey and the Prize Wheel at the Food Court
1pm & 3pm - Free SeptemberFest Zumba Class by Saw Mill Club on the Promenade
1pm-5pm - Captain Lawrence Beer Sampling
2pm-4pm - McGrath Realty Inc. Open House on the Food Court
For your enjoyment on the Mount Kisco Dental Group Stage;
2:00pm - The Westchester Family Church Ukulele Band
3:15pm - The Jonah Weinstock Band
5:30pm - Live Performance by High Street Five Band
8:00pm - McGrath Realty Inc. presents Saturday Night Fest Fun with Live Rock Band, Exit 5
SUNDAY 9/18
11:30am - Free Open Air Barre Exercise Class by Pure Barre on the green by Fountain Park (near library)
Entertainment begins at 1pm on the Mount Kisco Dental Group Stage
12pm - Carnival Fun with Rides & Amusements (12pm- 8pm. Street Fair & Cabana Alley (1pm-4pm)
Sunday Fun Day under the CECI Tent -the Eats & Ale Food Court is open til 6:00pm
1pm- Free Zumba Class by Saw Mill Club - on the Promenade – All welcome!
1pm-4pm - On the Mend Medical Equipment & Supplies presents the Community Talent Showcase
1pm- Hidden Treasures Group from Community Learning Center
1:45pm- The Glorious Bedford Community Church Group
2:45pm-  Emily Khabie
3:30pm - TBA
On Sunday - Food court wraps at 6pm. Carnival Rides close at 8pm.
(Other Happenings on Sunday include: Kisco Run 5K at  9am and The Farmer's Market 10am-2:30pm)